Precision Chipper 96" Horizontal Feed Whole Log 1991
One (1) Used 1991 96" Precision Model 96.27 Horizontal Feed, Side Discharge, 4-Knife Whole Log Chipper with many options that were extra cost at time of original purchase, including:
-8" thick chipper disc
-Built-in disc brake
-Extended front shaft for hydraulic starter.
-Hydraulic starting motor
-Side discharge pipe with motorized outlet adjustment

Serial number is C.2422. 27" maximum 
log diameter.Current new cost 
is approximately $180,000.  
Chipper has not 
run heavy production and appears 
in very good condition.Many spare 
parts and knives included.Weight 
is 35,000 lbs.Average production 
capacity is 125 tons per hour.
See photos of Precision 96" Whole 
Log Chipper on our web site.  
Inventory No. 10238. Located at 
our Portland, Oregon facility.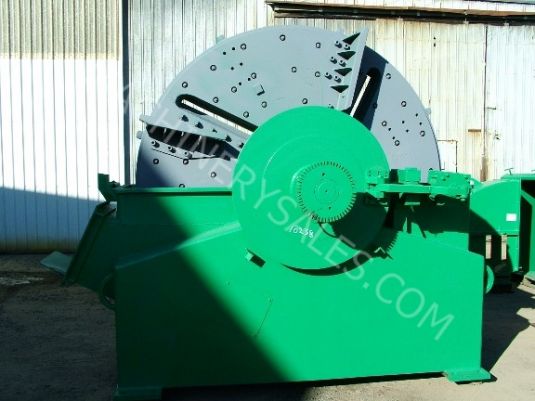 Click thumbnails below to view larger image: